The UK Government's COVID-19 Recovery Strategy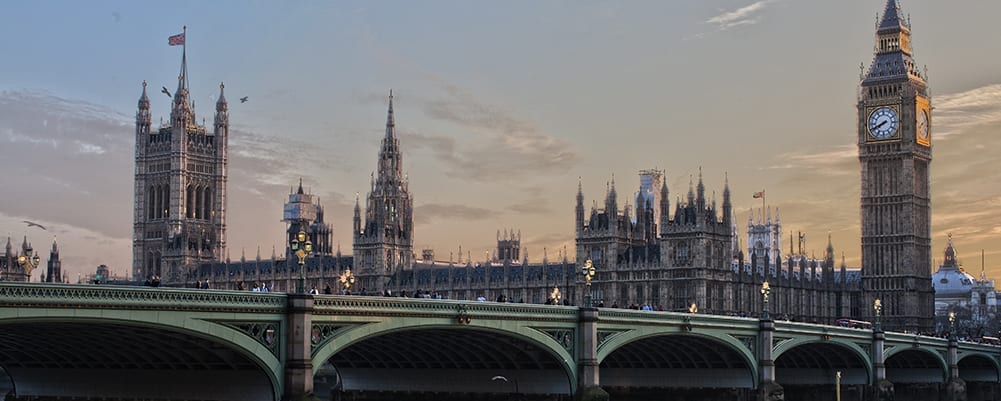 COVID-19: What Does it Mean for UK Manufacturing?
Sunday's Statement
The Prime Minister, Boris Johnson, delivered a statement on Sunday with regards to how England will ease its COVID-19 lockdown restrictions.
His address to the nation has received backlash from unions and opposition politicians, claiming it was unclear and caused confusion.
Even the change of slogan from 'Stay Home' to 'Stay Alert' was rejected by both leaders of the Scottish and Welsh Governments. Instead of a four-nation approach to tackling COVID-19, it seems each country of the United Kingdom will respond differently.
The advice has not changed for those in Scotland or Wales. These governments will review restrictions in three weeks time.
On Monday, the UK Government published its 50-page exit strategy.
But instead of you having to read through it, we have found out what it means for manufacturing in England.
(Even if you live in Northern Ireland, Scotland or Wales, it's worth reading as it's likely you will receive similar guidelines in the future.)
The changes for England
Here are the most important details that will apply to you, in and/or out of the workplace.
General
If your workplace is open and you can't work from home, you should go back to work by Wednesday

This is especially encouraged for people working in the construction and manufacturing industries

If you or someone in your household has symptoms, you should not go back to work
Government is also advising people to wear face coverings where social distancing is not possible

This isn't compulsory but can protect you when in enclosed spaces, on public transport or in a busy workplace
For Parents
Government urging more children to go back to school, like those of key workers
Primaries could reopen as soon as the beginning of June
Secondaries unlikely until after Summer
Childminders can go back to work if they follow health guidelines
When asked in the UK Government press conference yesterday, Boris Johnson said if people don't have access to childcare then it is an obvious barrier to their ability to go back to work. He went on to say he's "sure employers will agree with that."
Travelling
Everybody should avoid public transport where possible
Social
You can now spend time outdoors with one person who isn't in your household if you stay two metres apart
You can drive as far as you like to outdoor open spaces
You cannot cross borders into other countries unless it is for essential travel
Shielding
People who are shielding, those with serious health conditions or the elderly, are strongly advised to continue staying at home and to avoid face-to-face contact
Workers' Rights
The UK Government has also detailed workers' rights.
Your employer should take every precaution possible to create a safe workplace
If you won't go to work but cannot work from home, employers and employees are encouraged to come to a pragmatic agreement — dismissal should not be the first choice of action
Where manufacturing is mentioned
Manufacturing is mentioned seven times in the UK Government's document.
Even though the Prime Minister mentioned it specifically in his statement on Sunday, employers and employees received no specific instruction. This may change when the government publishes its "COVID-19 Secure" guidelines.
Page 17
The government addresses the economic effect that COVID-19 is having, and how to bounce back after this crisis. Among protecting and restoring people's livelihoods and improving living standards, the government states it 'needs to protect the UK's international economic competitiveness.'
It goes on to say 'seeking economic opportunities… for the UK's world-leading pharmaceutical and medical-device manufacturing sectors.'
Page 25
Under section four, 'Our roadmap to lift restrictions step-by-step', in step one, the government mentions manufacturing again.
'All workers who cannot work from home should travel to work if their workplace is open… this includes food production, construction, manufacturing…'
Workplaces will have to follow the government's new "COVID-19 Secure" guidelines, to ensure the risk of infection is as low as possible. These will be published this week.
However, if anyone who has symptoms, however mild, or is in a household with someone who has symptoms, should not leave the house to go to work.
You can check for symptoms on the NHS website.
Page 33
Under section five, 'Fourteen supporting programmes', manufacturing is mentioned twice in improving the domestic capability of producing PPE in the UK.
Kontroltek is providing manufacturers involved in NHS supply chains with faster turnarounds on repairs at no extra cost. This is to help tackle issues like the PPE shortage.
We are also using our 3D printers to produce face shields for frontline workers.
Page 43
In the same section, the government mentions manufacturing three times under '11. Treatments and vaccines'.
The UK 'Government is investing in the UK's sovereign manufacturing capability to ensure at the point a vaccine or drug-based treatment is developed it can be manufactured at scale as quickly as possible.'
It goes to say that the Government is working with the Bioindustry Association Taskforce to review UK manufacturing capabilities. This includes assessing where the UK can repurpose existing sites, whether academic or industrial, for different vaccine types in the short-term, and where capacity can be sustainably built to provide a longer-term solution.