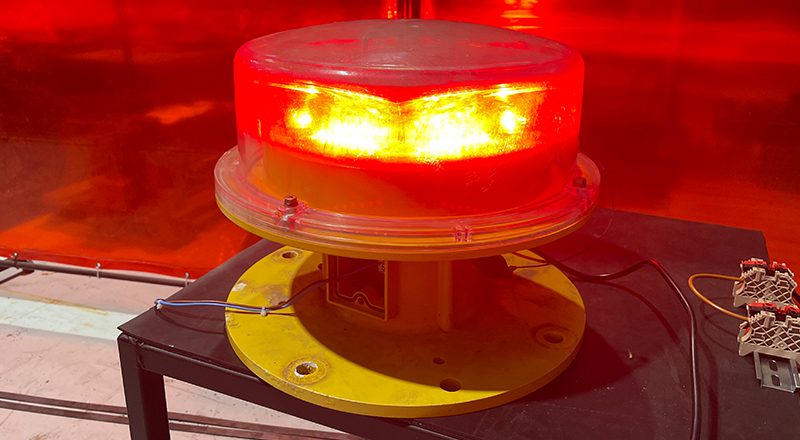 Industrial Fault Diagnosis – Delta WL2500 LED Light
Why You Should Find & Repair Faults Before It's Too Late
One of the more interesting parts to enter the Kontroltek workshop, this Delta WL2500 LED Light certainly takes the award for the brightest light our engineers have ever worked with.
As a medium intensity aircraft warning light, this unit sits upon a stack at an energy production facility near an active airport in the UK. Its primary goal is to alert incoming aircraft of a tall structure in the area. Failure of this light could be extremely dangerous to aircraft and any employees working at the facility if left undiagnosed.

The light was mounted on an Industrial Emissions Stack, just like this one.
This light unit was dismounted from the stack immediately after it was identified to be not working. The plant then contacted Kontroltek for a speciality diagnosis of the part and to schedule a collection. Once the unit arrived at the workshop, it wasn't immediately obvious to our engineers where an issue may lie. However, the limited information supplied by the customer indicated that the light was failing to stay lit.
Fortunately, our engineers have access to an abundance of specialist equipment, from which they were able to create a bespoke testing rig for the light. Closely mimicking the unit's real-world environment, the Delta LED light was powered up and left to see how long it would stay alight.

Kontroltek Engineers rigged up a test to simulate the conditions the light would be usually run at, to identify faults.
After around three days of constant testing, not once did the lighting unit lose power or switch off. This indicated to Kontroltek engineers that there was indeed no fault with the light itself, however, feedback was relayed onto our customer with suspicions that there may be something wrong with another piece of equipment at the energy production facility, causing the light to shut off.
To summarise, this blog highlights the importance of always diagnosing faulty parts. In the case of this customer, the consequences could have been disastrous. However, in many other situations, a general diagnostic can help minimise factory downtime and maintain the efficiency of your processes.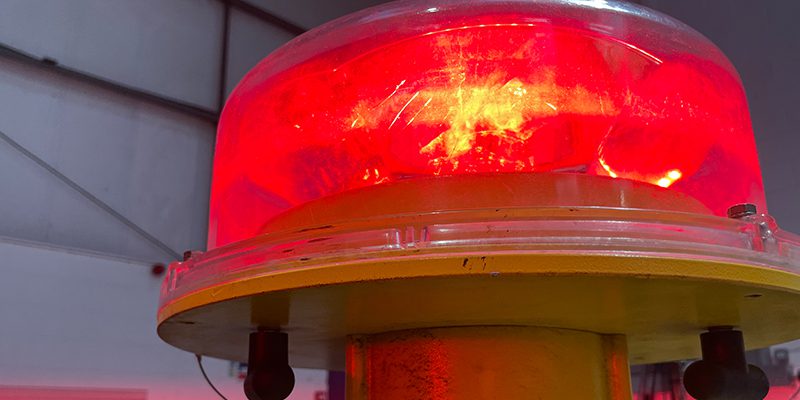 Finding faults & diagnosis is extremely important with Industrial electronics. It can prevent downtime, and even save lives.
Book Your
Part Collection

Today